Le ayudamos a aprovechar al máximo las oportunidades que ofrece la nube para hacer crecer su negocio y aumentar sus ingresos. Nuestro equipo especializado en tecnología Microsoft ayudará a su empresa a ser más ágil y eficiente.
Luce Innovative Technologies es partner Gold de Microsoft con competencias probadas en «Plataforma Cloud» y «Desarrollo de aplicaciones» con amplia experiencia en soluciones en la nube que aceleran la transformación digital de valor de nuestros clientes.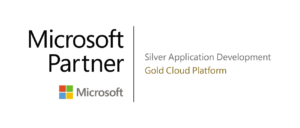 Nuestra experiencia
Caso de estudio: Despliegue de sistemas analíticos con modelos de IA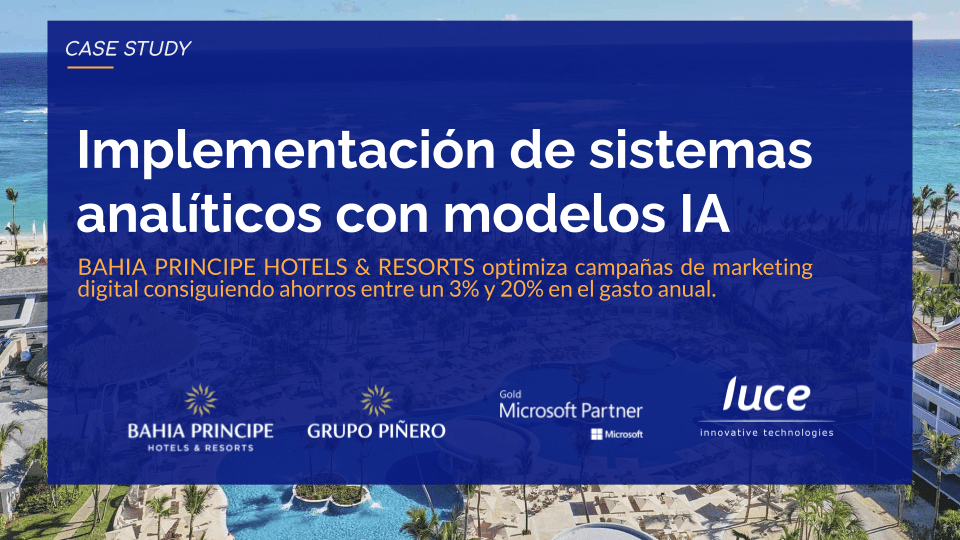 Bahía Príncipe Hotels & Resorts, del Grupo Piñero, optimiza sus campañas de marketing digital consiguiendo ahorros de entre el 3% y el 20%, en el gasto anual, desplegando modelos de Inteligencia Artificial sobre la WebApp de Microsoft Azure.
Luce y su experiencia en plataformas gestionadas por Microsoft Azure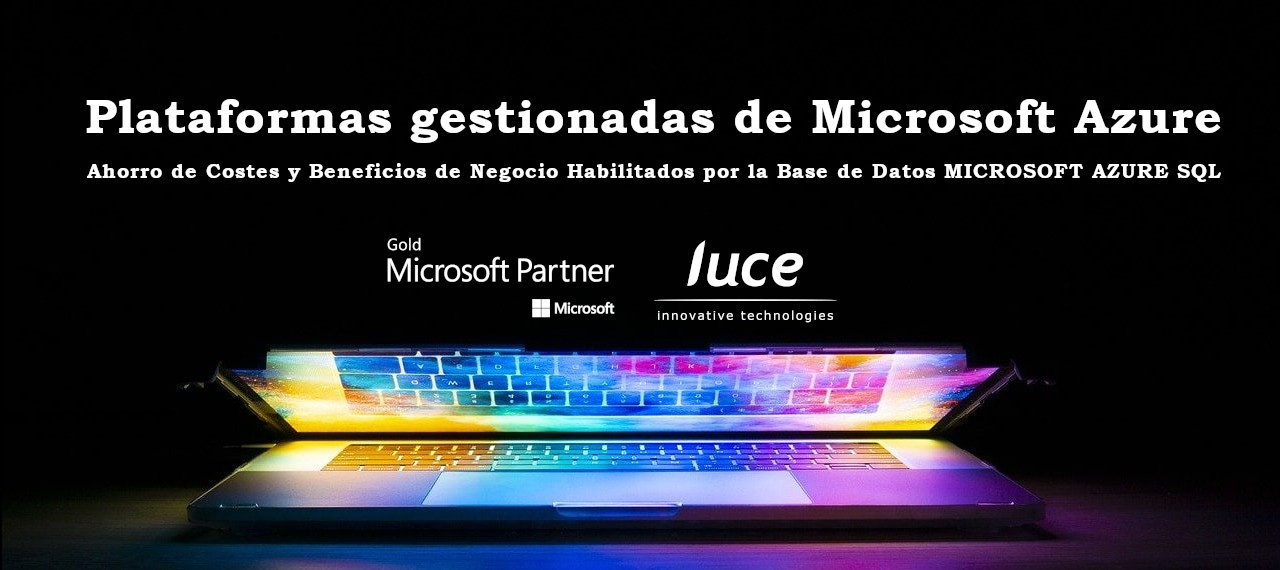 Luce Innovative Technologies, como Partner Microsoft Gold, es experto en el despliegue e implementación de soluciones gestionadas en la nube. En este caso, nos centramos especialmente en las soluciones de bases de datos gestionadas de Microsoft Azure.
Recursos de Microsoft Azure
Do Epic Stuff with your data
and Azure
Move to the Intelligent Edge
with Azure
Mover your data to the cloud
with Azure
Luce Innovative Technologies impulsa la transformación digital de tu negocio
Luce es la empresa seleccionada por nuestros clientes para acompañarles en su transformación digital en las áreas de tecnología, datos y automatización, sin perder la esencia de un equipo innovador, especializado y comprometido.
Síguenos en nuestras redes sociales para enterarte de todo sobre Luce Innovative Technologies: