We help you make the most of the opportunities the cloud offers to grow your business and increase your revenue. Our team specialising in Microsoft technology will help your business become more agile and efficient.
Luce Innovative Technologies is a Microsoft Gold partner with proven competencies in "Cloud Platform" and "Application Development" with extensive experience in cloud solutions that accelerate our customers' digital transformation of value.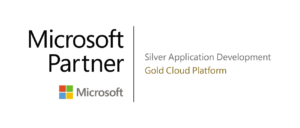 Our Expertise
Case Study: Deploying analytic systems with AI models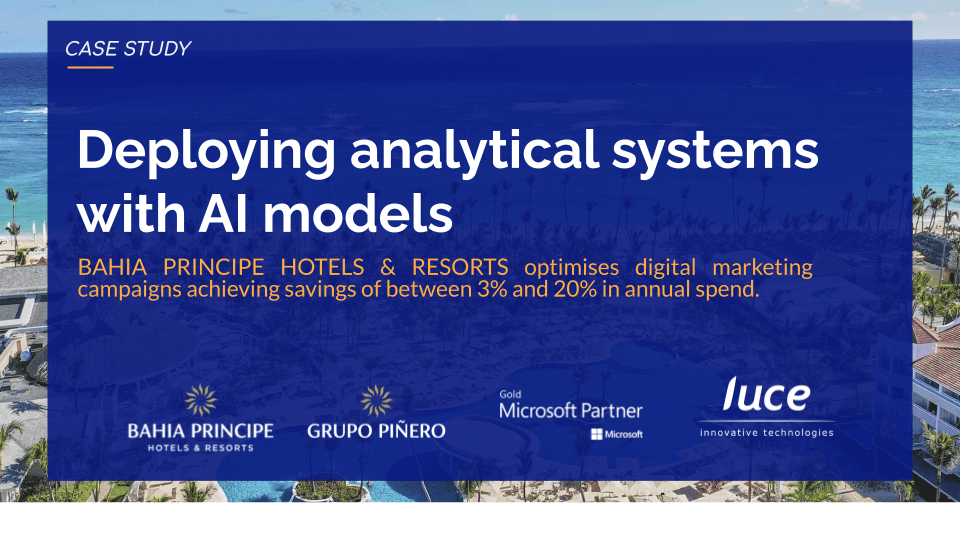 Bahia Principe Hotels & Resorts, part of Pinero Group, optimises theirdigital marketing campaigns achieving savings of between 3% and 20%, in annual spend, deploying Artificial Intelligence models on Microsoft Azure WebApp.
More Info
Luce and its expertise in Microsoft Azure managed platforms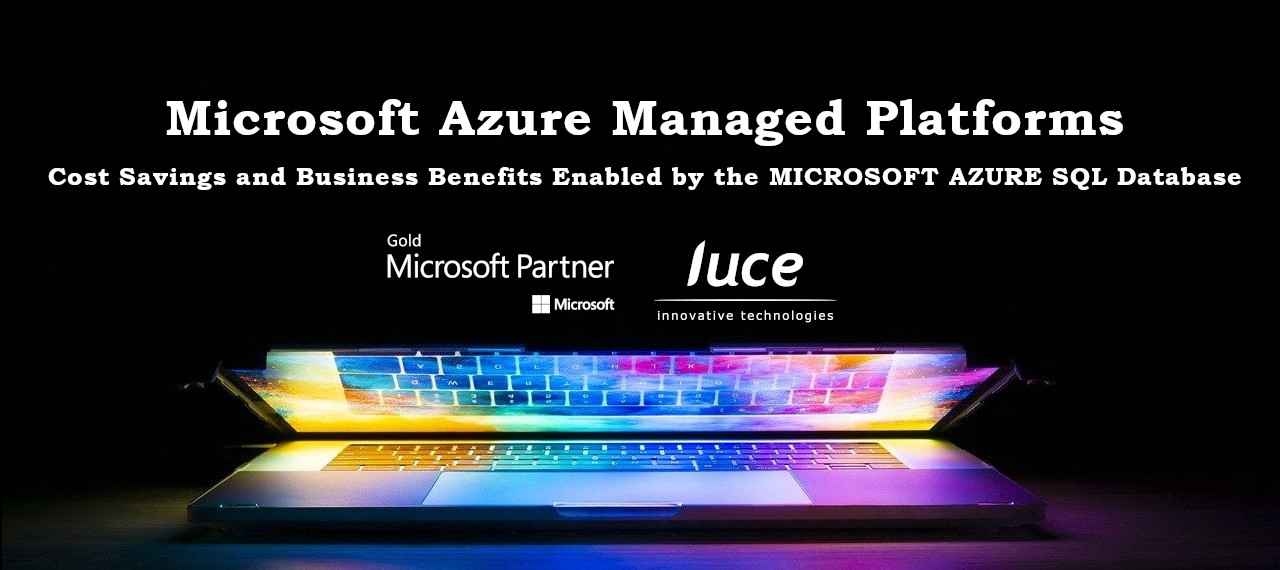 Luce Innovative Technologies, as a Microsoft Azure Gold Partner, is an expert in the deployment and implementation of managed cloud solutions. In this case, we have a special focus on Microsoft Azure managed database solutions.
More Info
Microsoft Azure Resources
Do Epic Stuff with your data
and Azure
Move to the Intelligent Edge
with Azure
Mover your data to the cloud
with Azure
Luce Innovative Technologies drives the digital transformation of your business
Luce is the company selected by our clients to accompany them in their digital transformation in the areas of technology, data and automation, without losing the essence of an innovative, specialized and committed team.
Follow us on our social networks to find out everything about Luce Innovative Technologies: