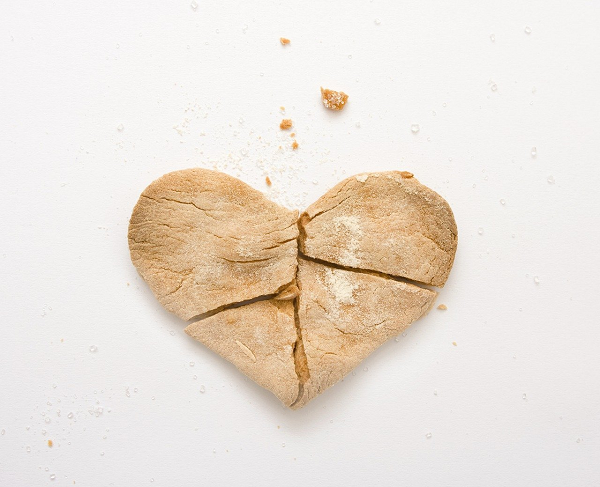 The trust of individual consumers has been eroded in recent months by the number of ads being shown. From the industry, Google is leading initiatives aimed at delivering relevant ads to limit the proliferation of individuals' data across the thousands of companies that are typically collected through third-party cookies.
Thus, in early 2020, Google announced the removal of third-party cookies in Chrome, as other browsers such as Firefox and Safari were already doing.  The purpose of blocking these cookies is to help end users protect their data and ensure the maximum possible privacy.  This major change will not be immediate, but Google has given a 2-year timeframe, and is proposing new technologies to replace them, such as new tracking tools. 
How do I adapt my company to the cookie-less environment?
First of all, it is essential to understand the current situation. While this is primarily a regulatory change, it has been driven by the expectations of customers, who feel increasingly overwhelmed by brands and insecure about their data.
At its core, this change implies a modification of the customer's relationship with the brand, where brands must strive to offer the customer personalised experiences, with content and offers of interest to them that are also contextually relevant. As such, 1st party data will be more important than ever.
Secondly, we need to identify and assess the actual use we make of third-party data in our organisation at the level of means and tools. Because the shift to the cookieless environment affects above all the use we make of 3rd party data. It is therefore necessary to ask ourselves what kind of use we are making of this information, how much, in which tools/media, and why? And why?
Given that we should now focus on 1st party data, another important point is to assess the current quantity and qualityof this data in our organisation,that is, mapping what information we are collecting directly, where we are collecting it and, very importantly, how the consents associated with it are being managed in order to be able to make further use and process this data.
From here we would already be in a very good position to identify the gaps we have detected and plan the next steps, where we highlight initiatives such as:
Implement a system of

Identity resolution & management

, reinforcing 1st party data
Implement

Data Clean Rooms

type environments

for the processing of both own and third-party data and audiences using AI automations.
To keep abreast of the development of the lines of work that will make it possible in the future to obtain and integrate information equivalent to the current 3rd party data, in a more secure environment. In this sense, from the

Privacy Sandbox

initiative, we are working on implementing

alternative solutions for the main use cases associated with the use of 3rd party data such as:
Interest-based advertising: FLoC. Federated Learning of Cohorts
Audience building and remarketing: FLEDGE (first prototype of the TURTLEDOVE environment)
Measurement of conversions and campaign performance: event-level integrations via API
Fraud (traffic): Trust token API
Privacy protection, covert tracking: Gnatcatcher – anti-fingerprinting
Considerations
We are clearly in an uncertain scenario, constantly evolving and changing, with initiatives emerging daily in relation to obtaining consumer data without infringing on their privacy. Data Clean Rooms, Identity resolution & management or Privacy sandbox environments are probably not the last innovations we will see to overcome this challenge. The key is to be informed and up to date on these innovations and whether or not they are suitable for your organisation, and that is where Luce can help you.  
Our recommendation for overcoming this new situation is to have more control and quality over your own data, while working towards a shift in the brand's customer relationship model towards more personalised experiences.
The shift to the cookieless environment is just onefurther step on the road to hyper-personalisingcustomer experiences, i.e. providing customers with contextually relevant content and offers of interest to them:  be truly customer centric. 
At Luce, as a technology consultancy specialising in online marketing, we use the most innovative technology to leverage capabilities across our clients' entire data supply chain to help them achieve their competitive advantage. 
Our expertise with best-of-breed solutions that collect, transform and enrich our customers' data supply chain, streamlining marketing, sales and data-driven personalisation decisions without compromising individual privacy within a single full-stack orchestration platform.

Contact with Luce if you need more information
At LUCE we team with our clients to help them build their competitive advantage. A competitive advantage built on their ecosystem, increasing the value of the client's own teams with a business-first approach.
Since 2008, LUCE has been helping in the digital transformation of its clients, in the areas of software development, Big Data, Digital Marketing, Analytics, Cloud and Intelligent Automation.
We make the objectives of each client our own, we commit to them and they form an active part of our team specialised in the best solutions that automate and accelerate the digital transformation of value. 50% of IBEX35 companies already trust us because we bring technology, value, ideas, commitment and honesty.
The true value of LUCE is the committed team that is generated between our clients and us.
We are a team with the strength to conquer the future!
>>Would you work with Luce again?