Luce IT, the company specialized in technology and data, has announced the incorporation of José Ramón Illán, former Mercadona executive, and current Managing Partner of Illán&Blanes consultores, to its management committee. Illán will join Luce IT's management committee to contribute to the company's strategy and business growth.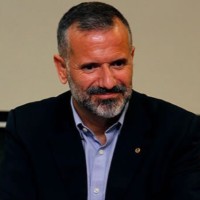 José Ramón Illán will bring to Luce IT his extensive experience in the business world, having served for more than 15 years in various management positions in the renowned supermarket chain Mercadona as General Manager of Logistics and General Manager of Field Purchasing, Dairy and Derivatives, as well as Chairman of the Logistics Committee of AECOC and Member of the Board of Directors of AECOC.
Jose Ramón Illán will also bring the experience acquired over the last 10 years, working in nine countries, as a consultant and advisor in distribution and manufacturing companies.
The addition of Illán to Luce IT's management committee is part of the company's strategy of quality, innovation and expansion. According to Luce IT's CEO, Javier Durán de Jesus, this incorporation "will strengthen our management team with his extensive experience and knowledge in business management, which will allow us to continue growing by providing real value to our customers. Our services and technology must be at the service of the strategy of each of our clients".
For his part, José Ramón Illán expressed his excitement at joining the Luce IT team: "It is a great challenge to be able to work with Luce IT, a company at the forefront of technology, knowledge and drive, with a wealth of experience in all sectors".
With the incorporation of José Ramón Illán, Luce IT reinforces its commitment to value generation, innovation and excellence in business management, consolidating its position as one of the leading companies in the technology and data sector.
About Luce IT 
Luce Innovative Technologies has been generating constant value to its clients for 15 years by solving technological challenges using technology and data to accelerate digital transformation in society.
 "At Luce IT we believe that technology and data can transform the world."
Since 2008, Luce IT's expert team has been helping its clients' digital transformation in the areas of software development, big data, digital marketing, analytics, cloud and intelligent process automation.
Luce IT develops its own assets or technological solutions, but also has the support of major partners such as Microsoft, Google Cloud, Acoustic, Snowflake or Dynamic Yield, among others.
Luce IT, always adding value
"We believe that technology and data could change the world"
The history of Luce is a story of challenges and nonconformity, always solving value challenges using technology and data to accelerate digital transformation in society through our clients.
We have a unique way of doing consulting and projects within a collegial environment creating "Flow" between learning, innovation and proactive project execution.
In Luce we will be the best offering multidisciplinary technological knowledge, through our chapters, generating value in each iteration with our clients, delivering quality and offering capacity and scalability so they can grow with us.
>>Would you work with Luce again?