AIR Institute and LUCE will jointly support the digitisation of companies and public institutions through Next Generation funds
We have signed an agreement with AIR Institute through which we support companies and public institutions in the application and implementation of their digital transformation projects within the framework of the European Next Generation Funds.
This agreement arises from the need to offer guidance to corporations due to the large economic allocation that this European call represents. Faced with this situation that can generate great doubts, the experience in national and international projects of both the AIR Institute and LUCE and its highly qualified staff, will be an important help for all those who want to submit their proposals to these funds.
Many companies and public institutions want to digitise their organisations and benefit from these grants, which are expected to have a significantly higher impact than other regional, national and European funds. However, the justification procedures will be in line with current European Commission regulations, so it is important to find a partner with experience in these procedures. To this end, they can now count on the support of two leading organisations in the field of innovation.
About AIR Institute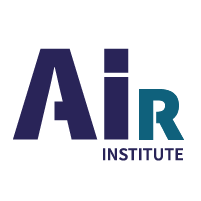 The AIR Institute is an organisation whose objective is the promotion and development of scientific research in the field of Computer Science and Artificial Intelligence.
This technology centre is made up of a multidisciplinary team of researchers working to promote innovation in the field of Information and Communication Technologies and Artificial Intelligence. Specifically, the AIR Institute specialises in providing services related to Big Data, Blockchain, IoT, mobility, Data Architecture, Cloud Computing and process automation, among many other technologies where they have several years of experience and collaboration in projects and with companies of international prestige.
The AIR Institute is continuously developing R&D&I projects related to these technologies, for which it has all the equipment, material means, knowledge and personnel necessary for this task, as well as collaborating in the most important European networks in technological innovation.
At LUCE we team with our clients to help them build their competitive advantage. A competitive advantage built on their ecosystem, increasing the value of the client's own teams with a business-first approach.
Since 2008, LUCE has been helping in the digital transformation of its clients, in the areas of software development, Big Data, Digital Marketing, Analytics, Cloud and Intelligent Automation.
We make the objectives of each client our own, we commit to them and they form an active part of our team specialised in the best solutions that automate and accelerate the digital transformation of value. 50% of IBEX35 companies already trust us because we bring technology, value, ideas, commitment and honesty.
The true value of LUCE is the committed team that is generated between our clients and us.
We are a team with the strength to conquer the future!
>>Would you work with Luce again?