Teleworking is here to stay as an additional measure for work-life balance and talent attraction, alongside the measures we already have in place, such as flexible working hours.
A year ago at LUCE, in order to guarantee the safety of the entire team, we promoted and recommended teleworking for anyone who wanted to voluntarily adapt to it.
In fact, we were one of the first companies in Castilla y León to implement teleworking for the entire workforce before the first state of alarm decreed by the COVID19 pandemic.  Despite this, when restrictions have allowed us to do so, we have continued to keep our offices open and available to the entire team, so that anyone who chose to work from this common space, with all the prevention and security measures, could do so.
It has not been an easy path, as it meant moving the structure to a totally virtual form, and that all colleagues could work from home without technical problems or connection failures with our systems. However, at Luce, given our high technical capacity in adapting the infrastructure, we had no major technological complications. Our team was able to respond and adapt quickly to this change in working life. It was more of a mental effort than a technological one: we had to change our conception of meetings, joint activities, work and relationships in general. But today, looking at the result, we can say that it has been very positive.
The LUCE team has managed to maintain productivity, proximity and efficiency with our customers, further improving technological innovation and interpersonal relationships among the team despite the limitations. In short, our essence has not changed, we have always firmly believed that working is not just about going to the office, it is about adding value. Everything we are going through has made us learn more and consider new formulas that will make us grow even more as a team, as committed professionals, and our results will be even greater.
At LUCE, we consider the company's policies as a whole, each person can propose and give their opinion, and together we build our culture and our identity, which is why we are all working together to integrate all the advantages of the different working models, open as always to all the advantages of each one of them and valuing the way to overcome the difficulties. It is a matter of learning and taking advantage of opportunities, of adding and betting on people in order to grow as a company.
As one of the pioneering companies in teleworking, TVCyL visited our offices last Tuesday to learn more about how LUCE will adapt to the Royal Decree on Teleworking: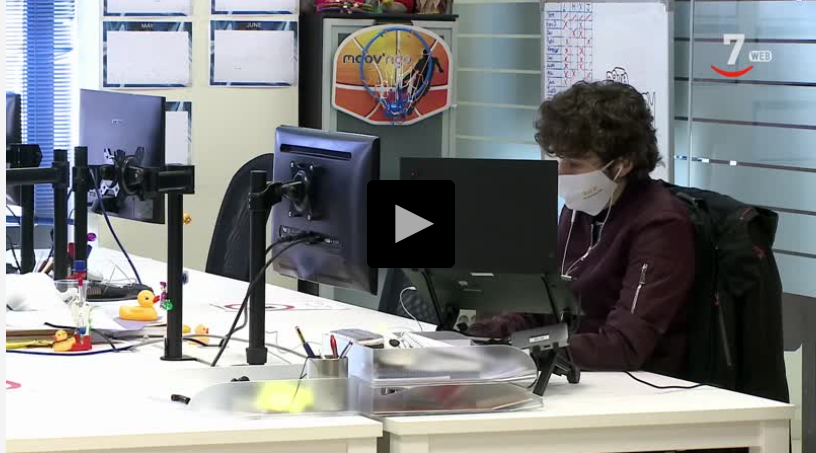 >> Watch the full story on TV CyL
About Luce 
Luce is the company selected by our clients to accompany them in their digital transformation in the areas of technology, data and automation, without losing the essence of an innovative, specialised and committed team.
Since 2008, Luce has been building the competitive advantage of each client in the areas of software development, Big Data, Digital Marketing, Analytics, Cloud and Intelligent Automation.
We make each client's objectives our own, we commit to them and they form an active part of our team specialising in the best solutions that automate and accelerate the digital transformation of value. 50% of IBEX35 companies already trust us because we provide technology, value, ideas, commitment and honesty.
LUCE is the committed team that is generated between us and our customers.
A team with the strength to conquer the future!
>> Would you work with Luce again?