Looker is a unified data platform that delivers actionable business insights to employees at the point of decision.
Looker integrates data into the daily workflows of users to allow organizations to extract value from data at web scale. Over 2000 industry-leading and innovative companies such as Sony, Amazon, The Economist, IBM, Etsy, Lyft and Kickstarter have trusted Looker to power their data-driven cultures. Looker joined Google Cloud in February 2020.
Luce Innovative Technologies, announced today that it has joined the Looker Partner Ecosystem. This collaboration enables customers to transcend traditional business intelligence by seamlessly integrating data experiences into the way people already work.
As a member of the Looker Partner Ecosystem, Luce plays a critical role in the program's mission to empower individuals and companies by offering data analytics and business insights to every department at every scale. Through this collaboration, Luce and Looker allow customers to infuse customizable data experiences into day-to-day tools and workflows that further close the gap between discovering insights and taking action.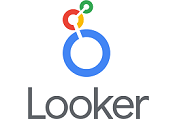 The Looker platform provides a development framework that lets developers customize data experiences within Looker, and embed those experiences anywhere; BI experiences out-of-the-box that improve collaboration and data flow across common business tools; and enterprise-class security, hosting and management features to support the most demanding workloads.
If you need more information about Looker, Looker is the business intelligence (BI) and analytics platform that is now part of the Google Cloud data and analytics suite, please, click here
At LUCE we team with our clients to help them build their competitive advantage. A competitive advantage built on their ecosystem, increasing the value of the client's own teams with a business-first approach.
Since 2008, LUCE has been helping in the digital transformation of its clients, in the areas of software development, Big Data, Digital Marketing, Analytics, Cloud and Intelligent Automation.
We make the objectives of each client our own, we commit to them and they form an active part of our team specialised in the best solutions that automate and accelerate the digital transformation of value. 50% of IBEX35 companies already trust us because we bring technology, value, ideas, commitment and honesty.
The true value of LUCE is the committed team that is generated between our clients and us.
We are a team with the strength to conquer the future!
>>Would you work with Luce again?