RTVCyL revisits the offices of Luce Innovative Technologies
.
Valor Añadido is a programme of the Castilla y León Television presented by Estefanía Ureña, which is broadcasted at regional level and features experts and representatives of academic, business, sectorial and trade union institutions to offer successful experiences and information on the industry, technology, economy and companies of Castilla y León.
It is indisputable that the pandemic has changed the way we consume, what we used to buy in person can now be purchased with a single click, without the need to travel. Many companies that did not even think about e-commerce have succumbed to the implementation of digital solutions, and this is where LUCE helps to build the competitive advantage of our clients. What has happened with the advent of COVID19, is that the digital transformation has come a few years early: people who were never going to go online to shop, suddenly, with the advent of the pandemic, have shopped online during the confinement, and now continue to do so.
Luce's technology solutions go right to the heart of digital transformation: technology, architecture, development, engineering, data and business.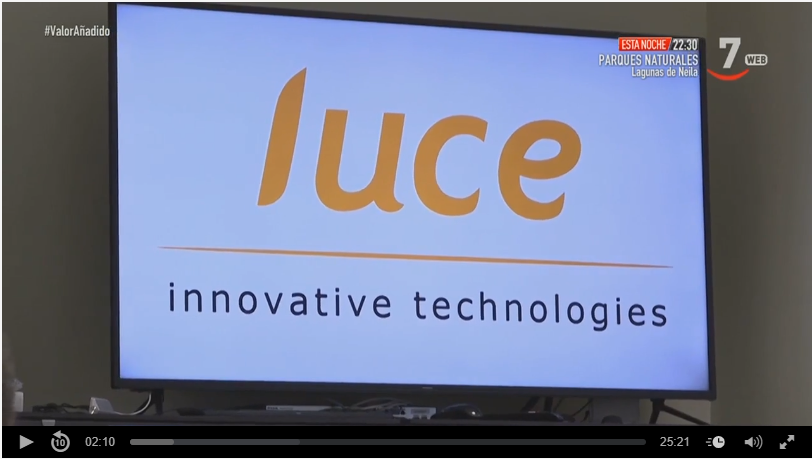 >Watch the full video on Castilla y León Televisión
All companies want to sell more and be more efficient, and for that you have to reach more consumers. One of the most effective ways to reach more customers, and one that became evident especially in the confinement, was e-commerce or online shops. Companies that did not offer their services via the internet had to adapt, but those that had developed it had to adapt as well. Online competition is more complex, because competitors are just a click away. If you don't use technology and data, you won't be efficient.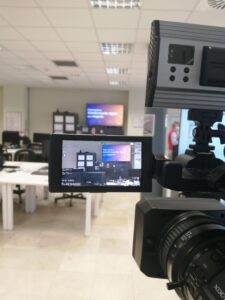 At Luce we help transform the architecture of companies, to give them innovative technology in an adaptive way, and help them achieve their competitive advantage in the areas of Data, Technology, Cloud and Intelligent Automation.

The use of technology makes you anticipate changes and you can be resilient, i.e. adapt to changes without suffering major disruptions, and this is only possible with technology, data, methodology and the expertise of the team. 
The pandemic has highlighted that if your business is not prepared for change, it will become extinct. If you want to survive the changes, it is imperative to start the shift towards intelligent digitisation and automation of your organisation to gain your competitive advantage.
At LUCE we team with our clients to help them build their competitive advantage. A competitive advantage built on their ecosystem, increasing the value of the client's own teams with a business-first approach.
Since 2008, LUCE has been helping in the digital transformation of its clients, in the areas of software development, Big Data, Digital Marketing, Analytics, Cloud and Intelligent Automation.
We make the objectives of each client our own, we commit to them and they form an active part of our team specialisedin the best solutions that automate and accelerate the digital transformation of value. 50% of IBEX35 companies already trust us because we bring technology, value, ideas, commitment and honesty.
The true value of LUCE is the committed team that is generated between our clients and us.
We are a team with the strength to conquer the future!
>>Would you work with Luce again?