Are you looking to optimize your technology infrastructure and maximize the efficiency of your systems?
We optimize your technology infrastructure to drive innovation and growth in your company. Trust us to simplify technological complexity, reduce costs and gain flexibility in your processes.
Achieve your goals in the shortest possible time!
Customers with solutions Technology and data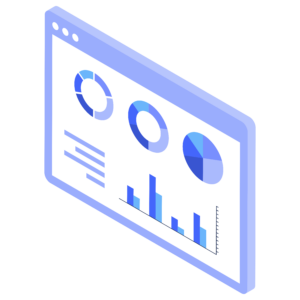 We offer innovative technological solutions to our clients, from software development and architecture, process automation (RPA) and systems maintenance.
We are experts in offering data management and governance solutions that will allow you to manage and process information to make data-driven decisions.
We create customized and personalized programs, applications and systems to meet the needs of our customers.
Transform your project with a solid and scalable solution. We design systems that evolve with you, ensuring long-term efficiency and flexibility.
Power your technology infrastructure with our state-of-the-art systems architecture. We create robust and scalable solutions that guarantee optimal performance.
We have several levels of maintenance service adaptable to the situation of each client: application stability, troubleshooting, monitoring and tuning, transformation (modernization), migration and improvements in quality of service.
We interconnect everyday objects and devices through the internet, enabling them to collect and share data to perform tasks with almost no intervention. Connect and control devices intelligently to obtain valuable data.
We discover patterns, trends and relationships that can improve decision making. Statistical tools and techniques are used to extract valuable information from the data.
We include machine learning, reasoning and decision-making capabilities that enable machines to perform complex tasks.
Strengthen your business with a solid Data Governance strategy. Our solution allows you to manage, protect and leverage your data effectively.
Always creating value for our customers
Luce Innovative Technologies implemented Artificial Intelligence models in Bahia Principe Hotels & Resorts, part of Grupo Piñero.
The goal of this project was to classify their customers using navigation data, as well as to predict the probability of conversion with the implementation of Machine Learning's Unsupervised Clustering Algorithm to improve the customer experience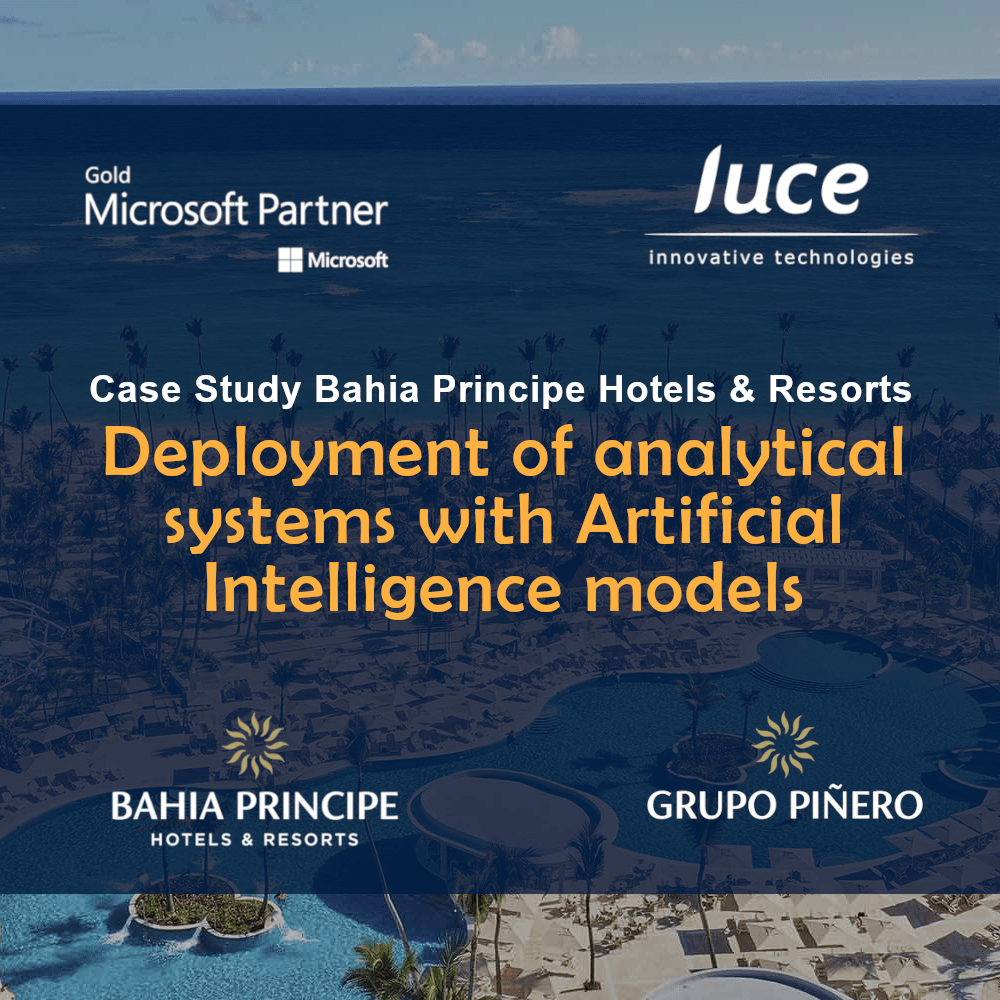 We create stories with real impact
Unleash the potential of your company with unmatched scalability, security and flexibility provided by the Cloud. Discover the advantages that the cloud can offer for the digital transformation of your organization.
Licenses and subscriptions
Luce IT works with the best technology partners such as: Google Cloud, Microsoft Azure, AWS, Snowflake, Dynamic Yield or Acoustic, among others.
Always generating value for our customers
Want to know more about Luce?
Luce Innovative Technologies drives the digital transformation of your business
Follow us on our social networks to learn more about Luce Innovative Technologies.
You can write us an email to info@luceit.com, or fill out this form and we will contact you as soon as possible.
Luce Innovative Technologies will process your data to provide you with information about services based on the consent expressly expressed by submitting this form. These data will not be communicated to third parties. You can exercise your rights of access or rectification as explained in the Privacy Policy..