On May 19th, we held the event "Connecting Marketing and User Experiences" at the RIU Plaza España Hotel in Madrid. Event co-organized with our partner Acoustic, where Luce Innovative Technologies participated as Tealeaf specialist and Efor as Marketing Automation specialist partner.
Our expert partner in marketing automation and user experience solutions, Acoustic, presented its roadmap and explained how brands are evolving their marketing strategies around improving user experience, relying on innovative technologies to facilitate the process.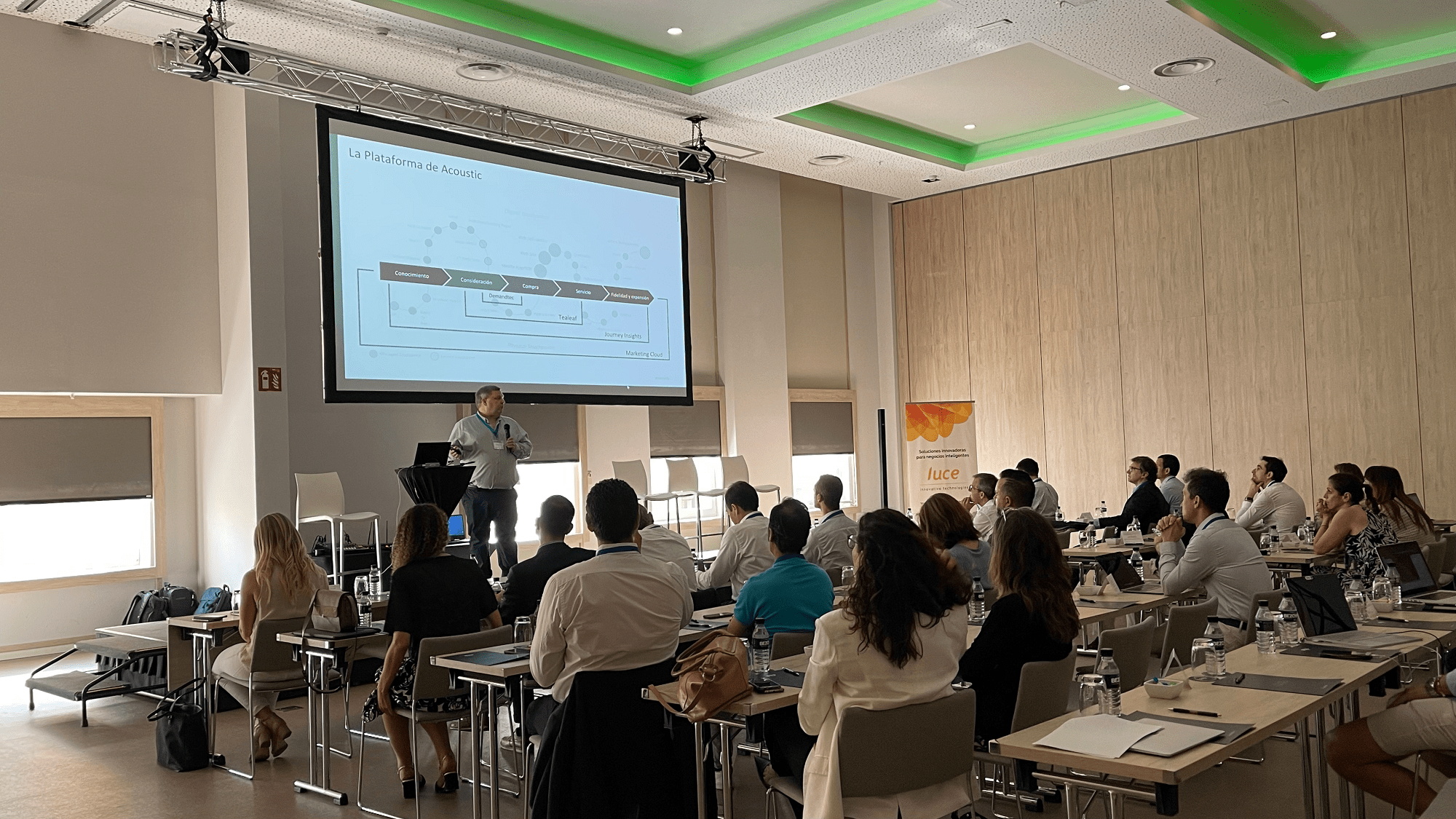 Luce, as a partner specialising in Tealeaf by Acoustic, presented to all attendees how the Customer Experience solution works and why it is necessary to have an advanced analytics tool that analyses, detects and identifies obstacles in real time in order to deepen customer analysis and behaviour with the aim of improving user navigation and conversion.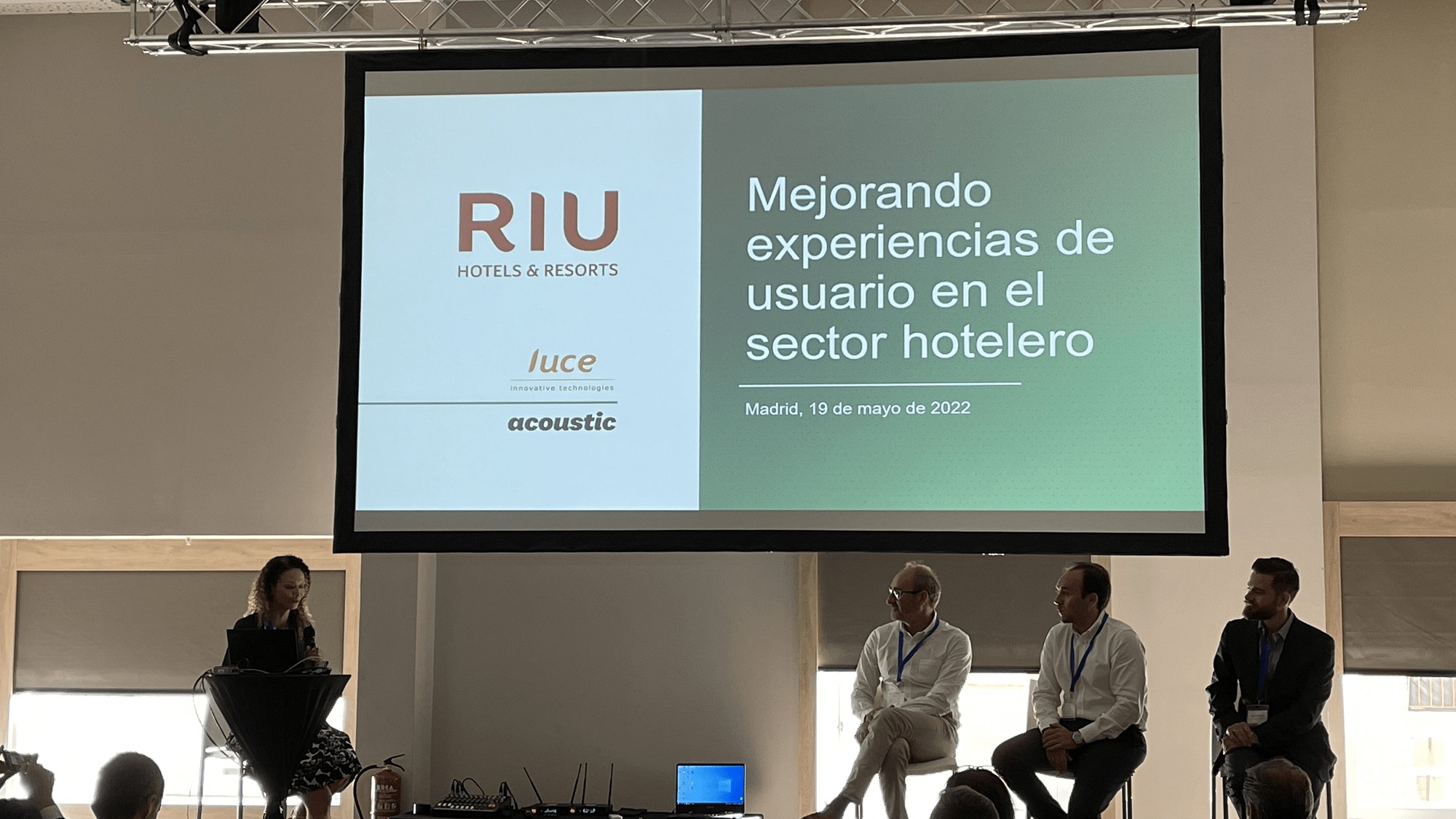 As the best way to show the real results of any solution is with real cases, Luce's intervention counted with the participation of our clients Juan Campins, Director of ecommerce at RIU Hotels & Resorts, and Ignacio Lacosta, Director of channels at RIU Hotels & Resorts.  Together with Evelyn Weiss, Deputy General Manager at Luce Innovative Technologies and Ignacio Pesquera Galán, Business Manager at Luce Innovative Technologies, they shared real use cases on how Tealeaf by Acoustic adds value by helping to understand customer behaviour through session analysis in different digital channels.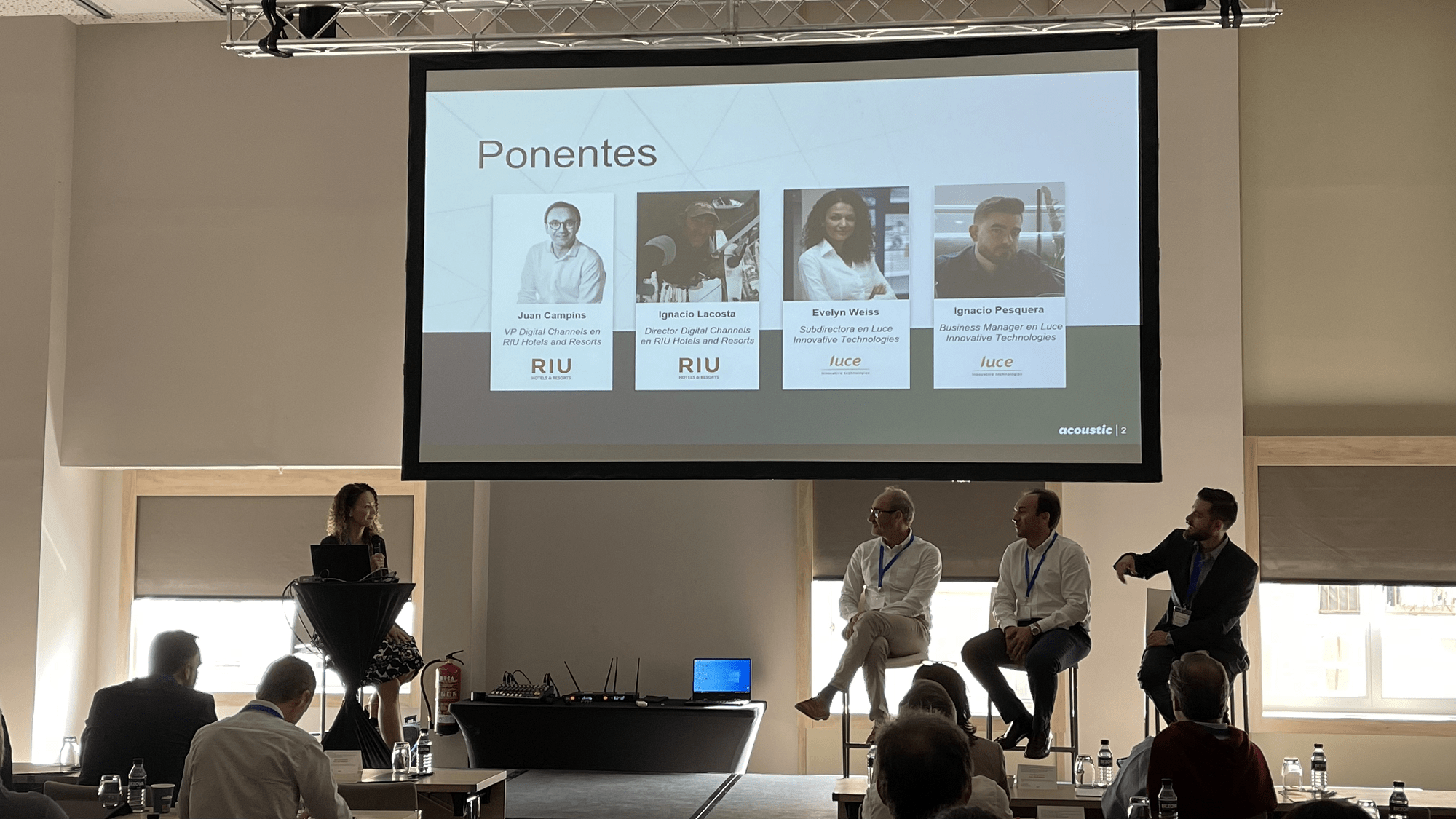 Tealeaf by Acoustic has delivered great value to RIU Hotels & Resorts over the years because of:
Better understanding of the customer: discover why it is the cornerstone of continuous customer experience improvement.
Ease of generating insights: reduce cycles to encourage continuous improvement of conversion in the digital channel.
Agile analytics and advanced segmentation: in-depth analytics to focus on the cases that really matter.
Impact measurement: change mindset by prioritising based on business and customer impact.
Better coordination with IT: use of common data language and code. Cases are prioritised, alerts are generated and complemented with APM
If you missed this event but are interested in learning more about how session analytics can help you improve user experience, track and diagnose obstacles to user conversion, contact Luce's team of experts.
The event ended with networking on the fabulous terrace of the Hotel RIU Plaza España in Madrid:
Luce IT, always adding value
"We believe that technology and data could change the world"
The history of Luce is a story of challenges and nonconformity, always solving value challenges using technology and data to accelerate digital transformation in society through our clients.
We have a unique way of doing consulting and projects within a collegial environment creating "Flow" between learning, innovation and proactive project execution.
In Luce we will be the best offering multidisciplinary technological knowledge, through our chapters, generating value in each iteration with our clients, delivering quality and offering capacity and scalability so they can grow with us.
>>Would you work with Luce again?